About Us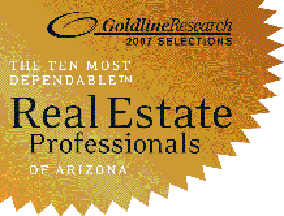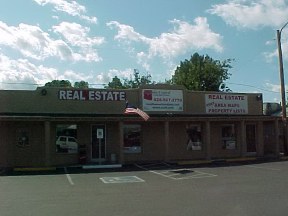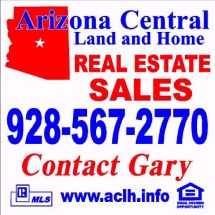 CAMP VERDE OFFICE 348 S. MAIN STREET
MAIL @ PO BOX 4681 CAMP VERDE, AZ 86322
Verde Valley and the Prescott Area, of Arizona
Office (928) 567-2770
Verde Valley Voice mail (928) 204-1441
Verde Valley Fax (928) 567-2771

Outstanding Agents are Professionals with integrity
"Thank you for this opportunity to service your Real Estate needs. I would like to introduce to you our Company, myself, and our team at Arizona Central Land and Home. I am the owner of the Company. I hold the Accredited Buyer's Representative (ABR) designation to help solidify the agent/client relationship and uphold the Buyer/Client's best interest at all times. We have built a reputation of high standards of Real Estate practice. We have a refined system of checks and rechecks with time lines and contingencies to ensure smooth and wrinkle free transactions for our clients."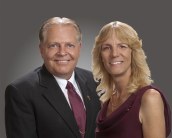 Gary and Susi Thompson
Owner/Broker, REALTOR®
Hello,
I have been blessed through the experience of working on the homes and investments of my clients, friends and family. I truly love what I do, and would consider it my privilege in working with you and in helping you discover your own special piece of Verde Valley Paradise. I am energetic and organized. My passion is to make your dreams a reality.
Thank you
A native of Arizona, Gary brings with him a lifetime knowledge of the Verde Valley and Arizona. A lifetime business owner for the past thirty years, he understands the importance and value of time. He wants to provide a full menu of Real Estate services to the client, whether they are
buyers
or
sellers
.
Gary has served on the Board of Directors for the Camp Verde Chamber of Commerce as Chairman of the Board for 3 of the 4 years. Gary has served on the Camp Verde Parks and Recreation Commission for three years in which he was Chairperson for two, and Gary still, can be found announcing and running the games at most of the Town of Camp Verde Parks and Recreation events and Parades through-out the year. Gary is a member, as well as, the Music Director of the
Lighthouse Baptist Church
in Camp Verde. He is married and has two daughters, ages twenty-five and thirty-one. He takes pride in
Customer Satisfaction
and it is his
Top priority
.
Knowledge of the Central areas of Arizona and experience in the Real Estate Industry led to the opening of Arizona Central Land and Home.

"The customer always comes first; The rewards will follow"